Serving Whitecourt & Area
Featuring the Largest HEAVY DUTY Tow Truck between GP and Edmonton
Being stranded with a vehicle that can't or won't start is stressful and frustrating. That's why Silver Rooster Towing works round the clock to ensure you're not alone in your hour of need.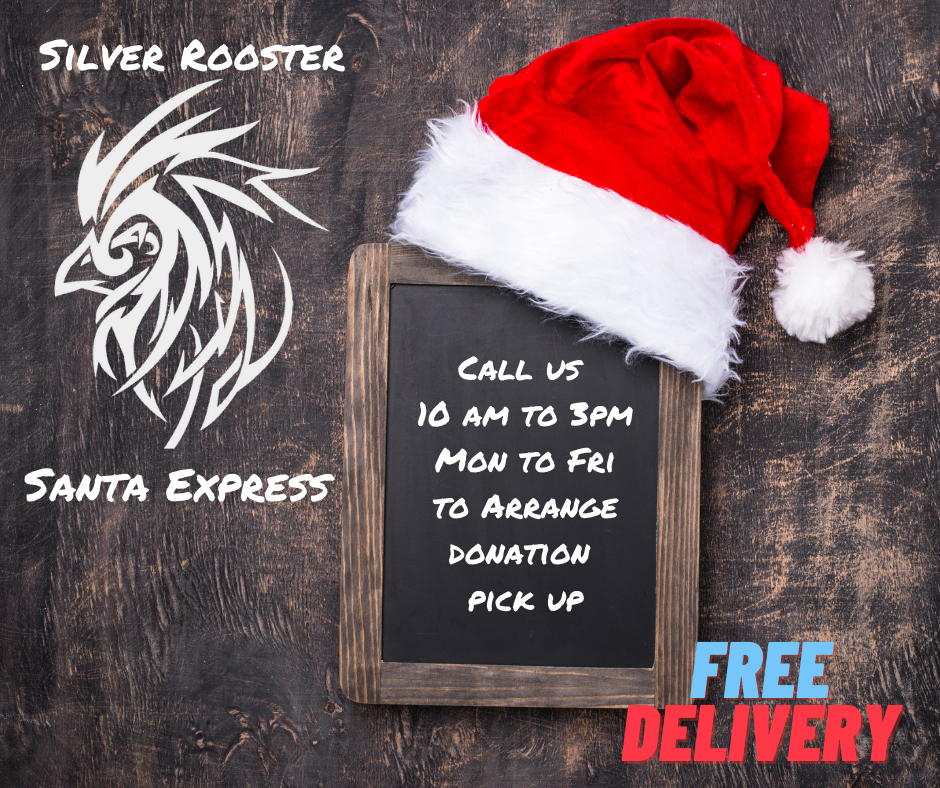 Want to donate to one of the great non-profits in our town this Christmas season, but finding yourself too busy to make time to get across town?
Let us pick up and deliver for you with the free Silver Rooster Towing Santa Express Service.
From now until Christmas call us between 10 am and 3 pm Monday to Friday to arrange for pick up of your donation and we'll deliver it to the local non-profit of your choice on our Santa Express days. 
Arranging a Santa Express Pick Up & Delivery
Call Between 10 am and 3pm Monday to Friday
OR
Use the form below
Program Begins December 2, 2020
Final Delivery December 23, 2020
We will pick up and deliver your donations from anywhere in Whitecourt to any local non-profit organization accepting donations at this time.
We will contact you with an estimated pick up time and text when enroute for donation to be placed outside.
Donations to be placed outdoors for pick up in plastic bags or boxes for no-contact pick up.
"Amazing people make up this company offering reliable, honest and safe service. They will always be our first call , very very few companies will go to the lengths they do to ensure everyone is taken care of ! Keep up the great work!"
"Broke down heading home amazing service and very friendly made a huge difference on an very stressful time would definitely recommend for everyone to call them."
"Special thanks for helping us out with a stuck bus…great service on a Sunday afternoon!"
Professional Affiliations
Oilfield Safety certification (Compliance certified)